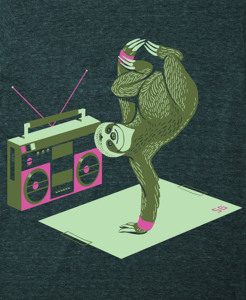 Hey. hi.
This is serious.
Woof! is/are the collective musical (and other) endeavors of three forward thinking individuals. It's beats, and electronica, it's lo-fi, it's hi-fi, it's live instrumentals, it's samples, it's manipulated sounds and vocals, it's a whole lotta things. It's hard to categorize, but occurring to these gentlemen:
"Typically humans think too finitely, thus feel the need to categorize everything"
One listen and you'll understand these guys don't need to be put into a box. But if you must categorize it, think of it as an exploratory conglomeration of post-dub, progressive, beat-making combined with a WIDE range of vocal and instrumental clips and samples. These guys are all about getting together something interesting (and sometimes weird) sounding  and then fucking with it and somehow making it even better. These sounds can relax you, make you move, but they will also make you think and listen critically.
With a soundcloud account of 23 tracks, a Youtube account of 40 videos (many interesting visuals compiled by Woof friend hockenburyj2), the group already has an impressive catalogue of tunes and are still releasing new material on a steady basis. I am constantly checking their pages for new updates and after checking out some of their stuff below, you should too.
Check out their first full proper release simply entitled "◊" below as well as some select visuals and you'll understand (or maybe you won't…because I think that's really the point).