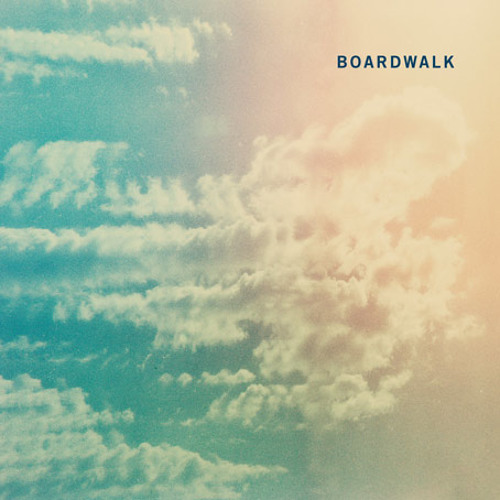 One thing I've learned about Stone's Throw Records, is that you should always trust Stone's Throw Records. Their ever-expanding line-up is solid for a reason.
From the very first listen of those wavering synths followed by such a light and dreamy guitar line, I knew my ears were in for quite the treat when I hit play on Boardwalks' debut single, "I'm To Blame." Amber Quintero's hazy vocals drift ever so naturally over the entire production.
I'm also pleased to say, we're not left with just one lonely single. Their full length is more than just hazy lo-fi. Leading track, "I'm Not Myself," has a steady rhythm and such rich guitar – I could play this song on loops for days. Less is more in this case and Boardwalk shows fabulous restraint from adding too much to the mix.
What I think makes me love these guys more is their backstory. From a simple introduction from mutual friends, the two decided to test their quickly-accelerating chemistry via the open road. From there, "I'm Not Myself," was born, and so was the rest of a hopefully long-lasting musical relationship.
Listen to a couple of tracks below and be sure to listen to the rest over at Stones Throw.