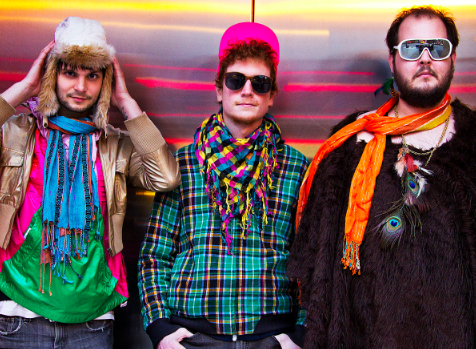 I can't wait for this weekend.  HellooOOOooo Hurricane Irene!
Damn, the worst part is that it's just going to be a complete clusterfuck around here whether I like it or not.  At least I've got some food in the freezer, milk in the fridge and some …ugh, I'm going to have to run out and get a case or two of beer. But besides that, I believe I'm all set for a disastrous weekend. I wonder if it'll live up to my first earthquake experience.
Anyways, What's Protocol? will be having a hurricane of podcasts going on Sunday, so stay tuned to see who we interview and what we release (oh oh!).
Fears – Fox In The Henhouse   This track is off the band's debut EP titled, The Fox, released last fall.  Upon further research there's almost too much Good Charlotte/Wakefield bleed going on in the involvement that made me cringe a tiny bit, but I'll just attribute that to the area they're located (waldorf worldwide…). It's solid indie-rock with some light electronica on the fringe.  Vocalist, Ryan Escolopio actually reminds me of this next group, listen for it.
My Leather, My Fur, My Nails - Stepdad   Right? Maybe..this song resonates in my heart just like the track from Butcher Blades/ I posted the other day, it's just so damn weird and exciting for my ears.
Dream Home – unouomedude   This guy's got a fantastic tumblr and a talent for creating on the spot.  I highly suggest checking all of his shit out.  All of it.  "Dream Home" is off Marsh from last summer, but check out his new new.
Right-click and enjoy.
Incoming search terms:
stepdad band
stepdad
yukimi nagano